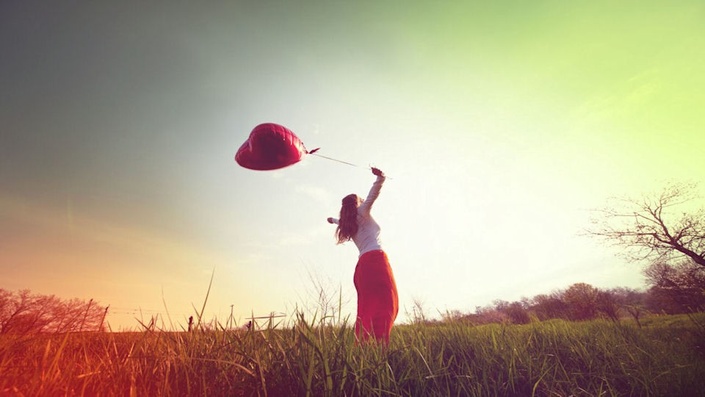 Self Acceptance & Respect
Learn how to be yourself and gain new insights into your amazing inner self
Welcome to this 4-Part EFT personal development series. Many people want to make change in their lives but they look at others to change before they can be happy. We say things like... when this or that happens I'll be happy. The truth is that nothing will change until we do first. This series has been created to help you understand that when you work on your own relationship with yourself, life really does open up for you. In part 1 we look at how we end up not liking ourselves and the reason why we feel the way we do inside. Some feel alive while others feel numb inside and this series will help you reconnect to yourself and release the inner child that was once fearless and joy seeking. In parts 2, 3 and 4 there are 3 new EFT Tap-alongs for you to practice on self acceptance, self respect and self love, the 3 key components of a happy life.

Part 2 - EFT Tap-along for Self Acceptance
In part 2 focuses on self acceptance and provides 6 key positive affirmations that shift your energy fast. Accepting yourself after all that has happened in your life is a tough challenge to overcome. However, EFT can quickly release old emotion that is sabotaging your happiness now and all you have to do is practice this video until your negative feelings about yourself are gone. You have choice so choose to let go and be done with the 'poor me' attitude. I got over myself and so can you with a little tapping.
Affirmations for this video:
I am learning to accept who I am becoming
I am open to change and accept where I am right now
I choose to see the good in myself
I choose to feel good enough just the way I am
I approve of myself and let go of resistance
I love, accept and respect who I am Becoming
Part 3 - EFT Tap-along for Self Respect
It's easy to tell if you have lack of self respect. Just look at your relationships and ask... how many people around me right now disrespect me?
If you find people who disrespect you, what you are actually seeing is the self reflection. You see when you have little or no respect for yourself, life tends to reflect that back to you by attracting people into your life who treat you the same as you do. The trick is to start respecting yourself and then the people in your life who disrespect you will fade away. Life reflects to us what we need to work on but sometimes we miss the message. Those poeple who disrespect you are just showing what's currently active in your vibration. I call these people 'our greatest teachers in disguise' and they should be thanked for the learn they bring.
This video will help you become the respect that you seek but only if you practice it until you feel respect for yourself. Focus and practice is the only way so choose to come back and run the video often and you'll notice the change within yourself. Self respect feels good, practice and expect :D
Affirmations used in this videos:
I am learning to respect who I am becoming
I am learning to put myself first, I count and I matter
I respect myself, my life and my choices
I am innocent, I belong and I appreciate myself
I release any resistance and allow life to flow through me
I love, accept and respect who I am Becoming
Part 4 - EFT Tap-along for Self Love
Self love really is the key to happiness and abundance so why do so many people not love themselves?
We started this life experience as a young child that was fearless, joy seeking and confident. We then put this part of us on hold while we got distracted with life, school and other people expecting us to grow up and be series and sensible all the time.
Childhood often leaves us feeling to blame of how it all worked out. We blame ourselves for how our parents treated us and over the years we convinced ourselves that we are no good and not worthy of love or abundance. With this still running in our programs it's no wonder we struggle to break free from fear and self doubt.
Now that your childhood is now offically over, maybe you can give yourself permission to choose to see yourself differently for a change. Start to see the good in yourself that everyone else sees. Be the love that you seek by practicing this new video as often as you can or until you feel better about yourself.
This video will help you reconnect and be the love that you seek. Love starts at home, get tapping and enjoy the opprtunity to remember who you are... pure love in physical form.
Affirmations used in this video:
I am learning to love who I am becoming
I choose to be nice to myself every day
The essence of me is pure love, Life loves me and I love life
Love starts at home, I am the love I seek
As I learn to love, my life feels more joyful
I love, accept and respect who I am Becoming
Your Instructor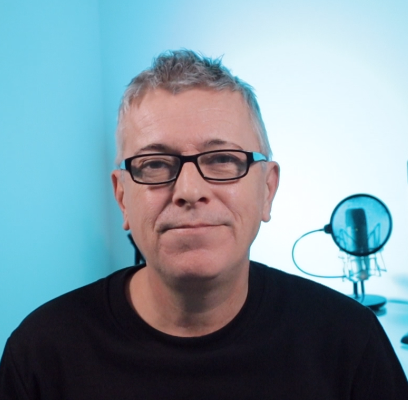 Hi there, my name is David Childerley. I am a coach from Cambridge England, with 20 years experience. I believe attitude, work ethic and consistency are crucial to success.
In 2005, I qualified in EFT Tapping (emotional freedom technique) and it changed my life forever. This simple to use tool helped me develop my attitude to succeed.

EFT Tapping or the emotional freedom technique is a personal development technique approved by the American Psychological Association (APA) and is like acupuncture but without the needles. In simple terms, acupuncture points are tapped while the mind focuses on positive change.
Course Curriculum
Welcome
Available in days
days after you enroll
Frequently Asked Questions
When does the course start and finish?
The course starts now and never ends! It is a completely self-paced online course - you decide when you start and when you finish.
How long do I have access to the course?
How does lifetime access sound? After enrolling, you have unlimited access to this course for as long as you like - across any and all devices you own.