🚀 Elevate Your Performance and Unleash Success with David Childerley 🚀
Are you ready to step up your game, conquer your goals, and achieve unparalleled success in both your personal and professional life?
Look no further! Welcome to the world of David Childerley, your trusted Performance Coach and Mindset Mentor.
🌟 Who We Serve:
🏆 Aspiring Athletes and Sports Enthusiasts
🚀 Emerging Entrepreneurs on the Rise
💼 Individuals Hungry for Unprecedented Success
🌟 Why Choose David Childerley?
🧠 Unlock Your Mindset for Success: David Childerley is a master at helping you reprogram your mindset for unshakable success. He's armed with nearly two decades of experience as a qualified practitioner of Emotional Freedom Techniques (EFT), often known as "Tapping." David's EFT techniques will empower you to shatter your self-limiting beliefs, skyrocket your confidence, and cultivate total self-belief.
🎯 Tailored Coaching Packages: From single sessions to an entire year of unlimited support, David offers coaching packages designed to meet your specific needs. Our most coveted option is the Unlimited Coaching package, providing you with guidance and wisdom 7 days a week. Your journey to success deserves nothing less than the very best.
🌠 The Power of EFT Tapping: Discover the transformational power of EFT Tapping, a tool that induces rapid change and empowers you to overcome any obstacle. With David's guidance, you'll harness the full potential of this cutting-edge energy psychology technique to fuel your ascent to greatness.
🌄 Live the Dream: David Childerley has a proven track record of coaching highly successful individuals from diverse backgrounds, including professional athletes, TV and film stars, renowned music artists, and multimillionaire business moguls. Now, it's your turn to experience the transformative effects of his expertise.
🌟 Limited Availability - Act Now: The journey to success begins with a single step, and with limited spots available, you must act swiftly. Don't miss your chance to work directly with David Childerley and join a select group of achievers who have taken their lives to the next level.
🚀 Are you ready to create more success, get inspired, and live your dream? The time to invest in yourself is now. Secure your place in this life-changing program before it's too late!
🔥 Join David Childerley's circle of champions and embark on a journey towards consistent winning, unshakeable confidence, and limitless success.
👉 Click "ENROLL" now to seize your opportunity, or forever wonder what could have been. Your path to greatness awaits.
---
Disclaimer: Results may vary. The effectiveness of coaching and mentoring depends on individual commitment and application of techniques.
Your Instructor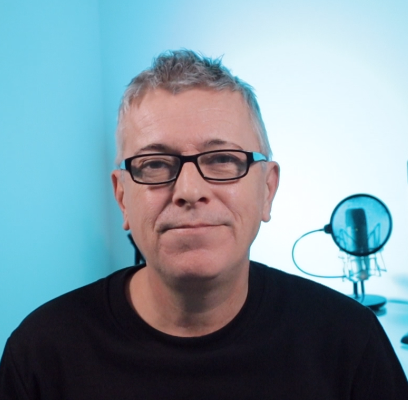 Meet David Childerley, a renowned expert in personal development and performance mentoring. With almost two decades of experience as a qualified practitioner of Emotional Freedom Techniques (EFT), commonly referred to as "Tapping," David has established himself as a leading figure in the field of mindset management.
On YouTube, David has cultivated a substantial following by sharing a treasure trove of invaluable resources. His channel houses an extensive collection of free videos covering a wide array of topics related to EFT and its diverse applications. Whether you seek relief from performance blocks, anger management, stress, anxiety, or other emotional and physical health concerns, David's YouTube channel is a goldmine of transformative content.
To explore the wealth of knowledge David offers, simply search for "David Childerley" on YouTube, and you will discover a rich selection of videos dedicated to this powerful technique.